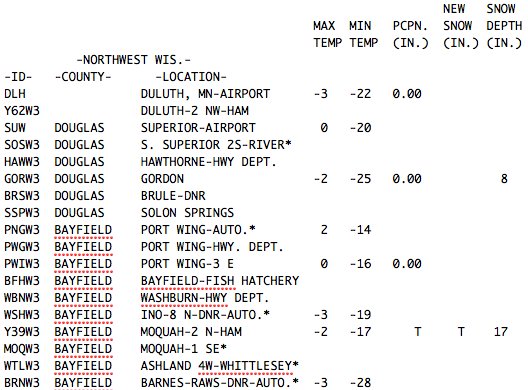 We offer online access to NWS HYD reports -- daily weather summaries of temperature and precipitation by volunteer observers -- for hundreds of locations throughout Wisconsin going back to 1995. The reports are text files, one per day.
Yesterday's report Access to dataset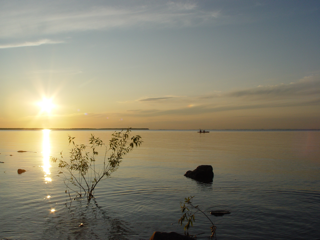 Since 1985, we have maintained automated weather stations at the Hancock and Arlington ag research stations. (Others were also operated in the 1980s-1990s.) They make hourly observations and daily averages for temperature, humidity, wind speed and direction, solar radiation, and soil temperature.
7-day weather and soil report Access to dataset Station status weblog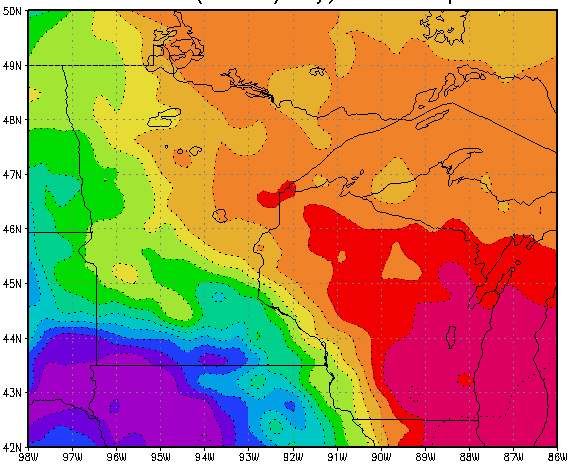 Working from observations made by hundreds of automated weather stations across the Upper Midwest, our computer model interpolates the temperatures to form rectilinear grids by latitude and longitude for daily max, min, and average temperature.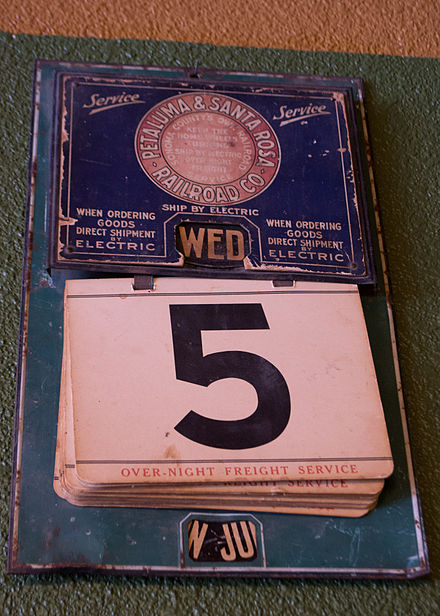 Handy day-of-year calendar for any of the previous 50 and subsequent 50 years